Chiropractor Northeast Colorado Springs Helps You Feel Great
Caplan Chiropractic Provides Natural Solutions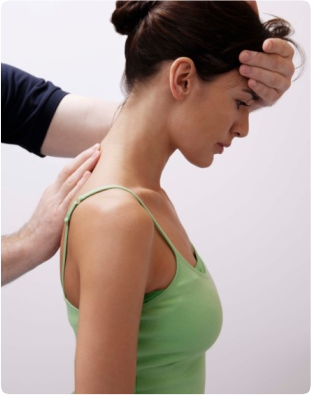 You may think of relief for neck pain and back pain when you hear the word "chiropractic". While chiropractic can provide natural help for such pain, it addresses so much more than that! Northeast Colorado Springs chiropractor, Dr. Michelle Caplan delves deep into the underlying causes of pain and disease. At Caplan Chiropractic, she looks at her patients' whole lives to determine how she can help improve the way they're feeling.
An Integrative Approach
"Chiropractic care has evolved into a more comprehensive approach to health care," says Dr. Caplan. She calls it integrative medicine as she uses chiropractic, as well as soft tissue techniques and diagnostic tools, such as bloodwork and lab tests to help determine the cause of the problem. "My practice is a blend of functional medicine, chiropractic, and life style medicine."
Dr. Caplan also provides the following services to help you and all members of your family enjoy optimal health and wellness:
Hope for Healing
No matter what you're feeling, Dr. Caplan wants you to know that no problem is too big – you can find relief. Many of her patients come to her with complex or chronic issues. When patients share their histories and make a commitment to their health and overall well-being, she is able to help them overcome things they thought they would have to live with forever.
You won't get a prescription and head home as you might elsewhere, and life-changing results don't necessarily happen overnight. Chiropractic can, however, do wondrous things for people. Many of Dr. Michelle's patients have overcome debilitating disease and found a level of health and wellness they never imagined.

Would you like to enjoy optimal health? Contact us to find out how our chiropractor Northeast Colorado Springs can help you improve your health and wellness.