Prenatal, Postnatal and Pediatric Chiropractic in
Northeast Colorado Springs
The Benefits of Care During and After Pregnancy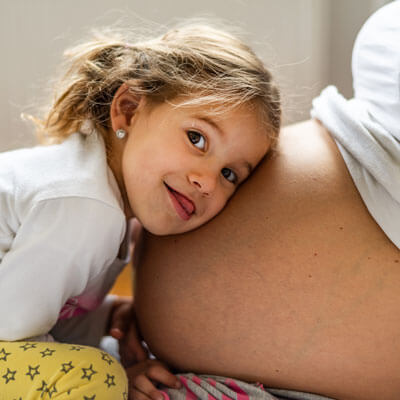 Many of our pregnant patients are referred to Caplan Chiropractic by their midwife or OB-GYN because safe, gentle chiropractic care offers proven benefits to both Mom and Baby. Some of the many benefits of prenatal chiropractic care include
Creates pelvic balance which prepares the pelvis for an easier pregnancy and birth.
Reduces undue tension to the uterus, which creates increased ease and comfort throughout pregnancy and birth.
Decreases the need for c-sections, epidurals, forceps or other interventions allowing for a safer, easier, natural birth.
Reduces tension to the uterus, allowing for more ease and comfort throughout pregnancy
Decreases the need for interventions during birth
Creates the room babies need to get into the best position for birth
Optimizes babies' development
Decreases dystocia (abnormal progress in labor) and birth trauma
We love seeing pregnant women and helping them have the best birth process possible. But care shouldn't stop there. Birth is traumatic for you and your baby, and getting your body and nervous system back to optimal function through postnatal care can give you the energy to enjoy time with your new baby and truly bond.
Dr. Michelle has adjusted babies a few hours after birth. Even without interventions, being born puts tremendous stress on a baby's body. Checking and adjusting a baby as soon as possible can help with such issues as
Torticollis
Head tilts
Nursing or latching problems
Sleep
Digestion
Colic
Adjustments on babies are completely different from adjustments for older kids or adults—it's a very light touch, akin to the pressure you'd use to check a tomato for ripeness. Since kids don't have years of stress and trauma built up in their bodies, they often respond quickly to chiropractic care.
Our office is very child-friendly, and Dr. Michelle always ensures kids are comfortable before she adjusts them. She takes her time to build rapport, and will even "adjust" some stuffed animals so kids can see what's involved.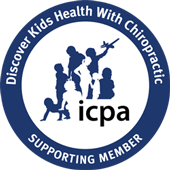 ICPA and Webster Certified
Dr. Michelle is certified by the International Chiropractic Pediatrics Association to provide pediatric care. She is also certified in Webster Technique, a method for assessing, balancing and aligning the pelvis and sacrum. Although Webster can be used on anyone, it is particularly helpful during pregnancy.

Prenatal, Postnatal and Pediatric Chiropractic Northeast Colorado Springs CO |
(719) 357-6064